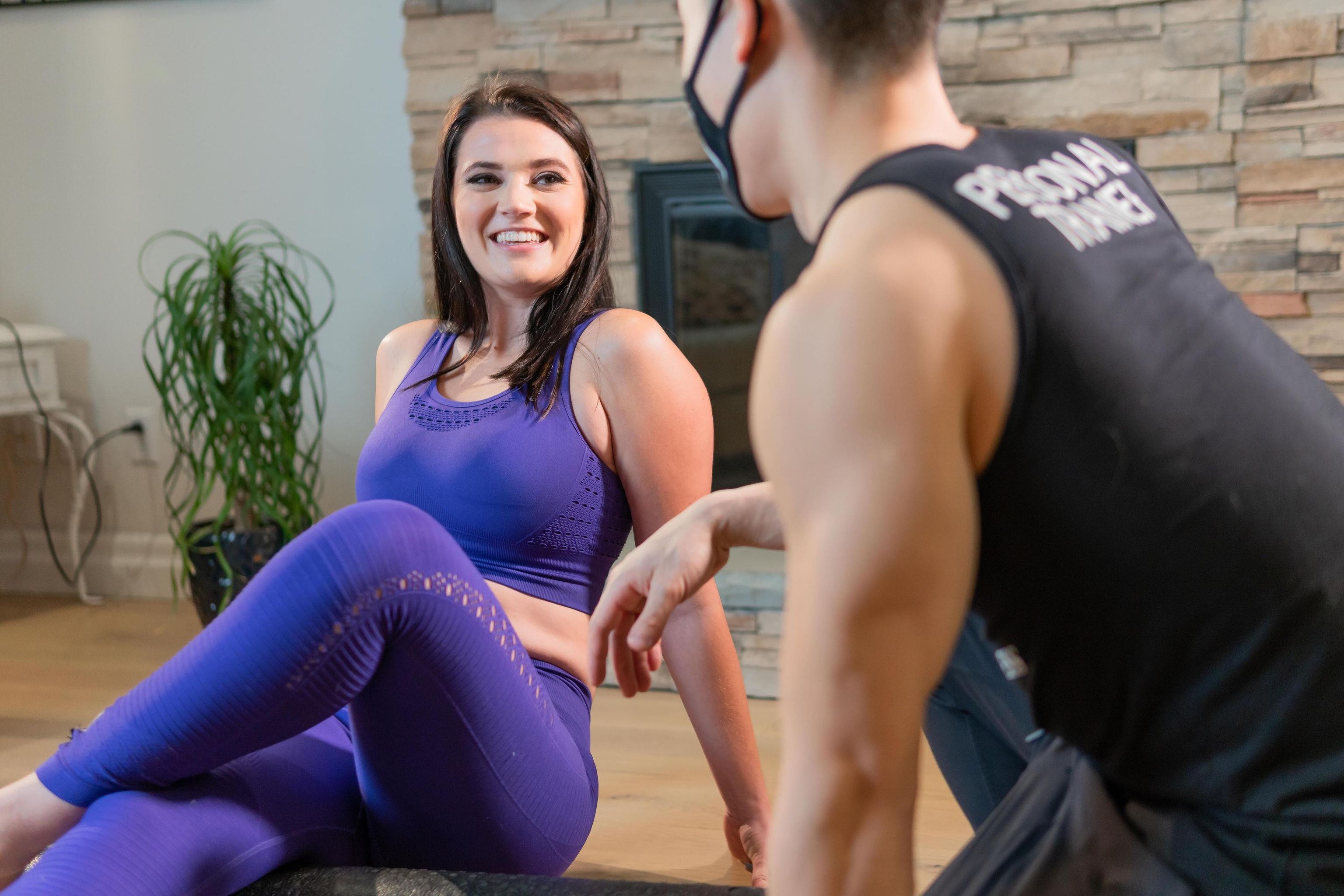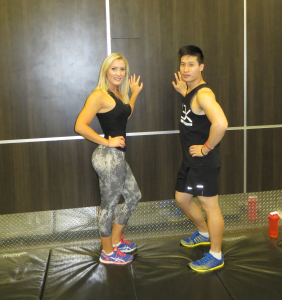 "I started training with Bon after feeling unmotivated and finding it difficult to get back into being active and eating clean.  Bon was exactly what I needed to kick start my lifestyle change and start being accountable on a daily basis.  Even when I was not in the gym with Bon, he was always in touch and making sure that I was staying on track.  When I did go to the gym, it was great to walk in without a plan and know that Bon would have something fun (but killer) planned for me.  He's very professional, friendly and I always felt very comfortable working with him.  Thank-you Bon for developing a very individualized plan for me that was tailored to the results that I was looking for."
-Vanessa Hawkins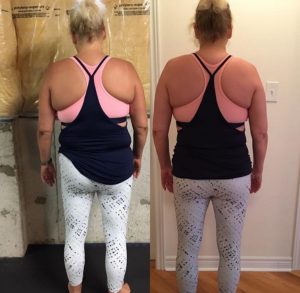 I've had to eliminate "try" from my vocabulary. Pre-Bon Tran, I was always "trying" to get into shape, "trying" to lose weight, "trying" to feel good about myself. Since I've been training with Bon I have switched my attempts to action. Today I don't "try"….. Today I just Do It!
When I started with Bon I had an imaginary timeline to shed my 46 really necessary pounds and I was pretty sure it would be weeks not months. That way of thinking, with my need of immediate gratification had been tremendously successful for me so far (enter sarcasm). Bon was different. He allowed me my humour, allowed me my tantrums (to a degree) and even when my ever present self-sabotage reared its ugly head as she always does, he allowed me a moment, but he wouldn't let me abandon my goals.
Bon listened to my Goals, and then made a plan to get there. My commitment to that plan took not weeks, but many many months to actually cement. Bon doesn't give up on you, but more importantly he doesn't let you give up on yourself. Trust me I tried to shake him
I'm still on my journey, and I only have 14 pounds left to lose. That now has become the secondary reward…losing the weight. Bon has introduced me to a lifestyle where my mood has improved, my motivation, my business, my family life, and my relationship with that gorgeous thing in the mirror…. ME, have all improved to the point that working out with Bon and having that as an integral part of my day is not only routine, it's Necessary!
I still hate waking up in the cold early mornings, I still complain loudly with profanity while I do his insane program… but I always feel lighter in weight; both physically and mentally afterwards, and I always say thank-you. I'm sure Bon thinks it's just for the workout, and it is…. it's just for so much more as well. Thanks Bon you know I Love You!
Mel. Need a reference? Any time!
Ignore your brain, listen to your dreams, your heart and do it anyway!
– Melissa Taylor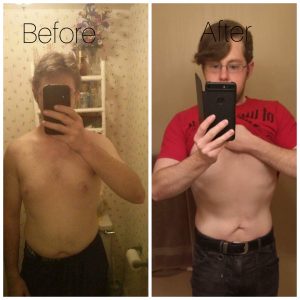 – Kyle M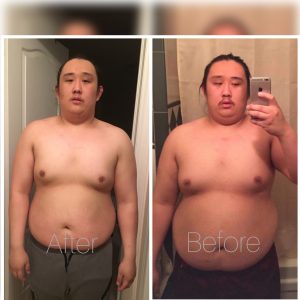 40lb loss in 4 months
– Chris Quevedo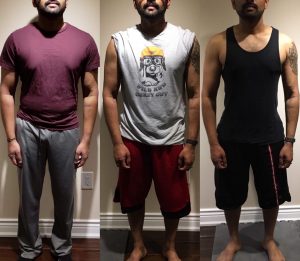 My wife and I've been training with Bon for about 6 months now, and this is the fittest I've been since high school. I am able to fit into some of my old formal clothing which I havent been able to wear for a couple years now.
Bon is extremely patient when we are working out, we normally have our toddler with us, and Bon is able to keep her busy and train us simultaneously.
He comes prepared, and always on time and able to accommodate changes in our schedule.
I would highly recommend Bon to anyone with a busy life trying to get fit and stay fit.
-Kowri Shan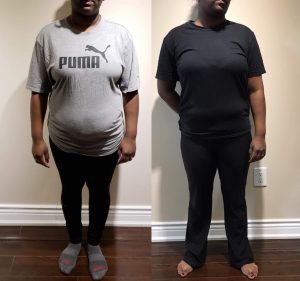 My husband and I started working out with Bon earlier this year in March. I had just started going back to work from my maternity leave and was very self conscious about my body and weight. I have previously paid for gym memberships over the years and had given up as there was no progress being made.
When I started working out with Bon, he was very understanding and also made an effort to better understand my new lifestyle with a toddler. He helped motivate me when it came to working out, perception on my lifestyle, eating habits and even how I was feeling throughout the day. Bon is a very approachable and patient trainer, he is very focused and also considerate depending on how I'm feeling. Once I started my workout program within 3 months I was able to fit back into jeans that I couldn't wear in almost 3 years prior to starting my training. Some of my problem areas included my core, back and arms. There was significant improvement on my back and arms over the course of the training. My core also started to get firmer as I was noticing I was fitting into my smaller clothes. Bon is someone I would certainly recommend to anyone who is looking for a change in their lifestyle, his focus, dedication and commitment will definitely be seen in the individual's progress.
– Dhanujha Shan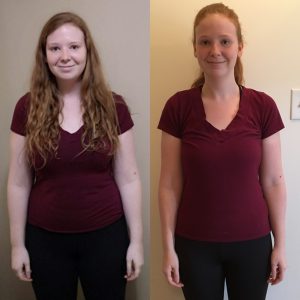 Before I went to Bon I always wanted to get in shape and follow an active healthy lifestyle but I didnt have the confidence or knowledge in order to get started. I decided to get serious and sign up with Bon to help me. I worked hard, followed his meal and fitness plan and was able to accomplish my first fitness goal of losing 27 pounds! I completed it in only 4 months! Thank you so much Bon for the guidance, for keeping me focused, and for always believing in me! You have seriously changed my life! Since I've lost the weight I chose to continue with Bon to work on other fitness goals. For me, Bon provided the encouragement, consistency and knowledge to allow me to meet my goal. I now have a passion for fitness and can't wait to continue my fitness journey and see what else I can accomplish!
– Megan Cline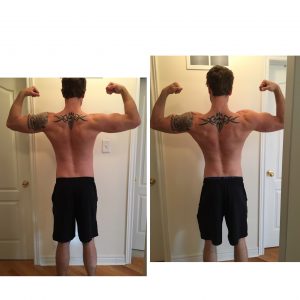 Bon Tran Fitness was exactly what I needed to bring my fitness journey to the next level. Bon brought me out of my old routine and coached me through some huge milestones in just 3 months. He is very personable, flexible and approachable which made the whole process really comfortable. Would definitely recommend him to anyone!
– Cory Tyler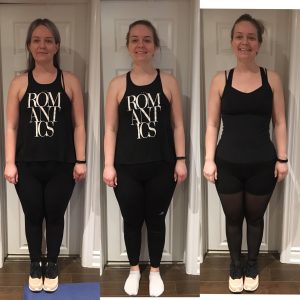 I started working with Bon in November 2018 and I am down 16lbs so far! Bon is VERY motivating and he really cares about my progress. He gave me a diet to follow that would support my weight loss journey. I'll be honest, the work outs can be tough but he's right there to help you push through. I would recommend him to ANYONE who is searching for a friendly and fun personal trainer!!
– Allison Hood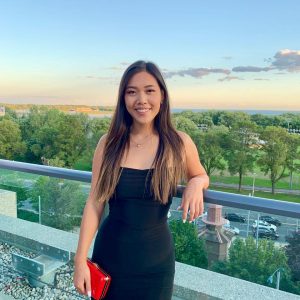 Best personal trainer out there.
The boot camp sessions with Bon are intense – he uses a variety of exercises (approx. 8-10) that target your muscles from every angle and makes sure you leave drenched in sweat. He always makes sure you push harder than you think you can, which only brings results faster.
Not only does he implement comprehensive workouts, he is fun, supportive, and always makes you feel welcome. You'll never feel uncomfortable or incapable with Bon as your trainer. He's also my go-guy for nutrition and diet advice.
– Vivian Tran
My wife and I have been members of Goodlife Fitness since January 2015. It wasn't until February 2017 that I decided to give personal training a try. My wife and I had tried personal training at a Goodlife, and was not happy with their service, attention, and were not happy with the trainers that we had. Besides this, we were not pleased with their pressure tactics to spend a crazy amount of money each for a years' worth of personal training. In my on-line research, I came upon Bon Tran, a personal trainer from Richmond Hill. He had a website, and provided great details about his service. As you can imagine, I was skeptical to try it again due to our past experience.
–
However, from the moment my wife and I met Bon, I knew he was a person that could help us achieve new goals and also the one that would help direct and change our lives for the better. I started training with Bon March, 2017. During the time spent training with him, we have been challenged and pushed by Bon, and he has taught us a great deal. He makes working out fun and inspires us to reach new goals, and push past our limits.
–
I have been very impressed by his passion to help clients, his knowledge, and his ability to connect with his clients on a personal basis. Bon is very caring and attentive to what each client needs, what their limits are, and how far he can push them. He encourages and motivates me to do better, and yet he knows how much I am capable of. He deserves the best compliments from my wife and I. We recommend him always whenever we have friends and family looking for personal trainer.
-Ryan and Sunita Ramkissoon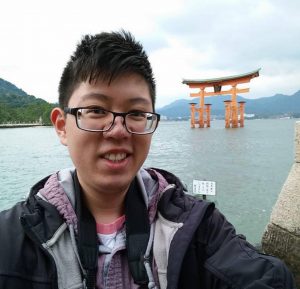 Having just decided to start working out and get in shape, I had no idea where to begin. That's when I thought to turn to a fitness instructor and got in touch with Bon. After our first meeting to get a sense of where I was health-wise, and what my goals were, we hit the ground running. Emails with scheduled sessions, meal plans, and constant feedback and text messages. Bon kept me punctual, motivated, and pushed me to do my best, which was all very hard to do on my own. I learned which exercises trained what parts of the body, as well what what foods to eat in order to see the best results. We trained in phases to build me up and by the end of it I could clearly feel a difference. My start to becoming healthier and happier couldn't have been better, thanks to Bon.
– Albert Tran
Bon created a fantastic workout program for me. He understood my exact goals (gain muscle- specifically in certain stubborn areas, and lose fat) and tailored a comprehensive routine for me. Having a routine, as well as Bon's regular checkins to see how I was doing made it easy for me to stick with the program. Combined with a diet plan, the results after 3 months were far beyond what I expected.
-Tamara Roitman
My main goals when I started training with Bon were to lose weight, become stronger, and to apply what I learn to live a healthier, more balanced lifestyle while away at school.
Bon tailored every session so that the exercises were varied, challenging, and systematically targeted all of my muscle groups. He was attentive throughout each session; he knew when to push me and also recognized my limits. His easygoing and friendly personality made training fun and comfortable. Bon's nutrition guidelines were also very helpful as they were simple and easy to follow. I learned to increase my daily water intake, which helped curb my appetite at meals, and the importance of timing when to eat.
It was a happy surprise to see results within a few weeks of starting training. One of the first things I noticed was that I felt less lethargic and had more energy throughout the day. With Bon's help, I now feel more positive about working out and maintaining good nutrition.
– Veronica Lee
Bon is the go to guy to get the perfect nutrition + work out plan for you!
-Shahrukh Merchant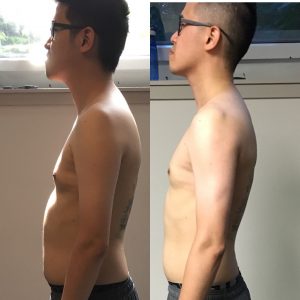 I was referred to Bon through a co-worker, when I had expressed an interest in working out. I had never exercised in my life and was unsure how to get started. From the first day, Bon guided me to set realistic goals and consistently reinforced my efforts in achieving them. I thought I was only signing up for personal training, but instead I was given so much more. Through Bon's influence, I managed to pick up good habits and ditch bad ones. The workouts, the meal plans, and the interpersonal relationship with Bon, all together created much needed structure to my life, which I still benefit from today. Bon even helped me get through a tough time, and by remaining consistent to the workout regime, I managed to climb my way out of my slump. He has become more than just a personal trainer to me, but a friend. If you're looking for someone to guide you along a fitness path you've chosen, or help you achieve a personal health goal, then don't hesitate to seek Bon to be that person. His dedication to success shines through the success of his clients. And I for one could not be happier.
– Albert Woo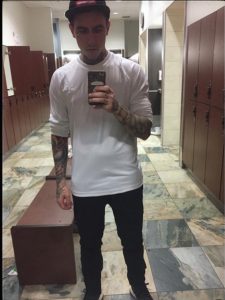 I started working out with Bon in mid 2017 and couldn't recommend him more as a trainer. Bon has been fantastic in helping me assess my fitness goals and teaching me what I need to do to achieve them. He is willing to work with his clients through their entire fitness journey beyond just a workout plan; offering advice on everything from proper form all the way to dietary plans. Whether you're just starting out or have been working out for years Bon can help you get to the next level.
– Tommy Arthur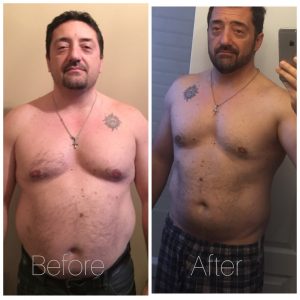 When I first met Bon, I was impressed by his casual demeanor. I don't usually like to be solicited by a trainer when i'm working out but for some reason, I listened to him talk. Bon proved to be totally dedicated; not only to his job, but his profession. In addition to the work out routines, he continuously challenged me to eat right and develop new life style habits. In that time, I got fit, lost some weight and never once missed a session or felt too lazy to work out.
– Joe Latino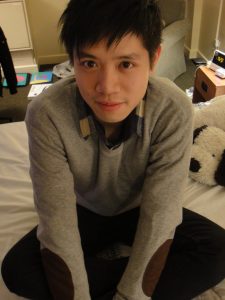 Prior to starting personal training with Bon, my work and travel schedule always limited the amount of free time for anything constructive. With the limited time, exercise was the least of my worries (probably not the best choice). However, as I began to travel more, combined with a poor diet (always eating out) and lack of sleep. I started to notice myself gaining some weight and constantly feeling tired throughout my day and it concerned me. I knew I needed exercise but never knew exactly what I needed to lose weight and have more energy.
When I approached Bon about this problem he immediately took me through my goals to see what I wanted to achieve and then explained what was required for me to succeed. He recommended doing his online program so I could take it anywhere around the world. He began to teach, guide, and correct my bad habits and replace them with better habits. I was impressed that even with my limitations of travelling, not having access to a full size gym, and free time. He stitched together these weekly programs that I could do in hotel gyms/hotel rooms in 20 minutes without too much trouble.
His ability to generate these programs were very appreciated and by the end of it all (8-10 months), I managed to lose 20 lbs (160 lb to 140lb) and felt stronger and more energetic. I am happy to have completed and gone through his programs because I learned how I should be eating to maintain my body weight and a better understanding of how my body works.
I'd recommend him to anyone and everyone simply because he cares about your goals and wants to ensure you succeed under his guidance but also to help you understand your body.
Thank you for helping my reach my goal and if I ever have a new goal in mind, i'll be back!
– Newton Tran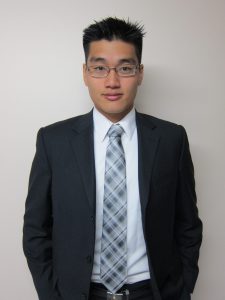 "Bon is focused on helping me achieve my goals and makes every session challenging (& somehow fun). My fitness has increased noticeably and I've seen improvements on all my lifts, He helped me learn the proper movements and techniques for each exercise to maximize my potential for my workouts. He is extremely reliable & punctual – always set up & ready to start training ahead of time, with an exercise routine planned. I would recommend Bon to anyone looking to improve their fitness."
-Brenden Lao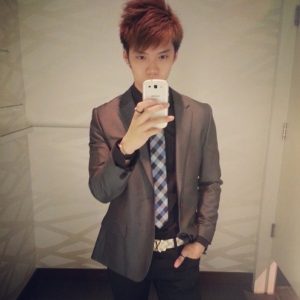 "I have been working out on my own for about 4 years now. I would consider myself an intermediate in terms of fitness. But for the past year or so, I found that I have reached a plateau and can't really reach the next level. After discussing with Bon about my current workouts, eating habits, and my goals, he was able to tailor a program for me that allowed me get to the next level, without requiring me to completely flip my lifestyle around. Stuff that I never considered, be that big or small, he was able to provide me insights on how to improve. And it worked!
Not only that, but he kept in touch with me daily to make sure that I was reaching my goals (both workouts and my diet). Despite the fact that we didn't meet in person, he made sure I was on top of my own goals.
-Denny Huynh"
"I never cared about working out and am currently still happy with the way I am. I gave Bon Tran Fitness a chance because I wanted to see how much I can train even if I didn't care; I have gained happy results because of it. I was at a steady weight for many years due to some medication I took and wasn't able to gain or lose weight no matter what I did. But after working with Bon Tran Fitness, I lost a few pounds and became more aware of what I ate. I was happy with my body before, but I'm even happier now that I have more control over my weight and my body."
-Lynne Lam
"When I first started to work out in the gym my goal was to get stronger and live longer. I wanted to be a role model for my children and show them that no matter what age you are, living a healthy lifestyle can have an influence on so many areas of your life. I started working with Bon and we talked about my goals, one thing that stood out was that I wanted to get strong and being strong didn't mean having huge muscles and Bon understood that. I was concerned that if I worked out with weights I would look big and I was looking for long and lean. While working with Bon we had many conversations about fitness, food and mental health.  Bon has a great personality that allows you to believe in yourself, he incorporates mind, body and spirit into his routines and at the same time makes you work hard and achieve your goals. Every session we tried new exercises which really worked well for me and allowed me to find my strengths and weaknesses. At the end of my training I was stronger and very proud of all my accomplishments and I realized that I can do anything."
Thank you Bon
 -Rebecca Thomas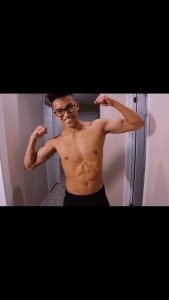 "Taking the program improved my ways to develop safe and effective compound movements to strengthen my body. I've found out doing squats took time and focus to achieve my goals. Today I'm confident in doing it myself without having the tension of breaking my bones. I recommend for anyone who is starting to do any weightlifting exercises with Bon Tran Fitness"
-Anthony Chanthalyma
"Training with Bon was a wonderful, motivating experience. He took the time to evaluate my personal goals and formulated a training plan to help me achieve them. The part of the training I valued most however, was the education provided. Bon ensured I understood how to safely target all muscle groups, giving me the confidence to accomplish new goals. I highly recommend Bon as a trainer for all levels of fitness."
-Jessica Coropon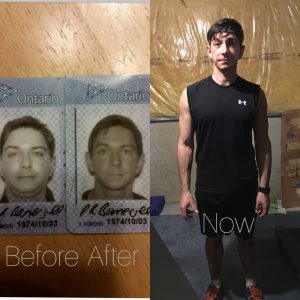 I've always kept myself active playing badminton and spending time at the gym.  Over the past few years, I've had limited time to commit to exercise.  Because of this limited time I was finding it hard to maintain a level I was happy with and was unable to push myself to reach new goals.
"Bon listened to what I wanted to achieve, designed a varied and challenging regime to follow over the period of 3 months.  Bon made me work hard, harder than I have done in many years.  It would have been very easy for me to quit but his enthusiasm and motivation was a real driving force which kept me going.  Bon didn't only help me with exercise, he also helped with my diet providing details and guidelines so that I could maximize my efforts.  Without Bon's guidance, encouragement and positivity I would never have reached above and beyond the goals that I had set myself.
Bon truly cares that his clients reach their goals and I would wholeheartedly recommend Bon as a Personal Trainer."
-Ron Banerjee
 My main goals before I started training with Bon was to lose fat and gain muscle, increase the amount of cardio I could endure and overall become healthier. 
Before I started working out, my biggest concern was the change to my lifestyle. I was concerned that I would have problems with drinking less coffee, drinking less alcohol, and making more time for the gym between my jobs. 
Once I started training with Bon I could tell that I was gaining muscle and loosing fat. Bon helped me choose healthier food options and I started to only have 1 or 2 coffee's a day (that's really good for me). Even though I didn't cut alcohol out of my diet, I cut down the amount I drank and chose healthier beverage options. I increased the amount of water that I was drinking a day, which made me feel less hungry more cleansed. 
When I worked out with Bon, he made me look forward to going to our training sessions because the training sessions would be fun and enjoyable. He was a very supportive trainer that knew when to push you and when to give you a break.  I was able to run for longer periods of time and felt good after I left the gym.
Bon made me enjoy and look forward to working out. He taught me how to use machines and work my muscles out properly without hurting or damaging them. Since my training sessions with Bon I have been working out more than I was before I started training. I still think about the healthy eating options that Bon provided to me during training and I still choose the healthier option because it makes me feel better. Overall, the training that Bon provided has given me a healthier lifestyle.
-Jessica Noddle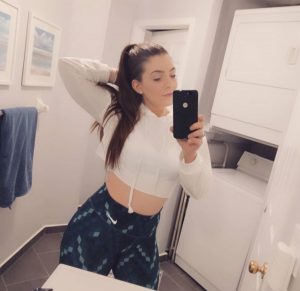 "I've worked really hard to get to this point. 35 pounds lost, and I'm the strongest and healthiest I've ever been. I am not going to stop now; I'm just going to get stronger and better as time goes on. Never give up! Thank you Bon Tran Fitness for helping me begin this journey. I'm happy to say that I not only achieved this goal but I made a friend for life. Love you Bon<3"
-Becky Sarrazin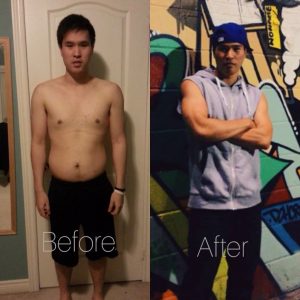 A few months ago I participate in a 5k charity run. A few months before that I climbed 1776 steps on the CN tower and finished within 19 minutes. Last summer I hiked 16km while scaling a mountainside to view waterfalls. What amazes me is that a couple of years ago, I would of had no desire to do any of these things. I would have not enjoyed the scenery or how good it felt to achieve a personal record. I would have been too preoccupied on thinking how exhausted I was. @bontranfitness helped me reach my physical goals through discipline and hard work so that I can live the lifestyle I want. Embarking on this fitness journey has given me so much energy and optimism that challenges that I onced faced, now seem like obstacles I can overcome. The most exhilarating things in life are the ones that require some fitness. Now, I never shy away from an invite to rockclimbing, hiking or even casual jogs around the block. I am completely confident in the gym and no longer intimatated about it. I will continue to grow and push myself to achieve the goals I want. For the body I want. For the life I want. Thank you again Bon. For everything.
 –Peter Nguyen
To see more reviews, visit Bon Tran Fitness on Google Reviews.