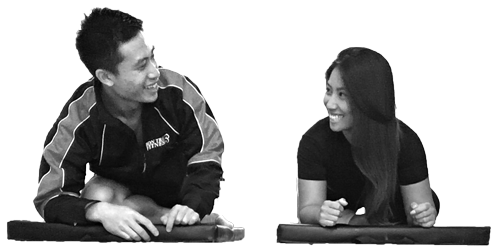 Mission Statement
To improve the quality of life for individuals through fitness, education and accountability.
What Kind of people do I help?
My clients are awesome people who put everyone else first.  They're loving and committed to their families, often successful in their careers but they struggle with one aspect of their life, and that is their health. They're capable of improving their strength and health on their own, but would prefer to have someone experienced, someone who cares, to help them develop the right habits and lead them down the path to success.  They realize that hiring a coach will help them get results faster and take the frustration and guesswork out of achieving their goals.
Why in Home?
When you hire an in-home, mobile trainer, it becomes a lot easier to achieve your goals. With in-home training, you don't have to plan your meals, figure out your exercise routine or travel to the gym.  I bring the gym to you, help you establish healthy habits and enable you to achieve your goals.
Benefits of in-home training include:
Flexibility – works around your schedule
Time savings – no travel to and from the gym
Personal attention – there with you, helping you safely get the most out of every movement
In home training includes:
Customized programs, designed to help you achieve your goals
Meal plans, tailored to your specific needs
Equipment, designed to help you target specific muscle groups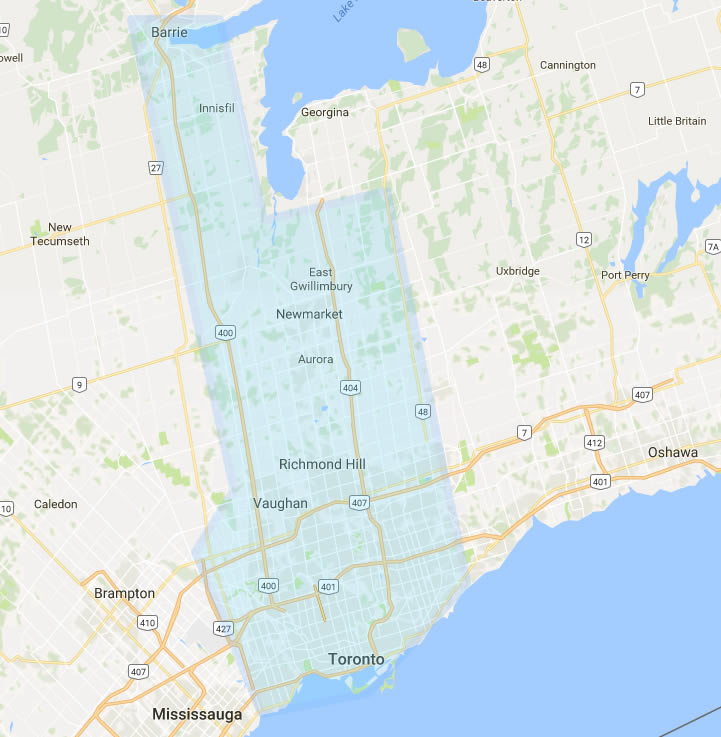 Personal Training
​
1 On 1 Training:
1x Session/Week – @ $90
2-3x Session/Week – @ $80
4x or more Session/Week – @ $65
2 ON 1 Training: (2 Individuals With 1 Trainer)
1x Per Week – @$60 Per Member
2x Or More Per Week – @$50 Per Member
Online Virtual Personal Training: Zoom Video Call
A Nutrition Guideline Plan
A New Program Every Week
1x Session/Week – @ $70
2-3x Session/Week – @ $65
4x or more Sessions/Week – @$60
*All training sessions come with a free nutrition guideline, valued at $80
*All training programs are a minimum 3 month commitment
*All amounts are subject to HST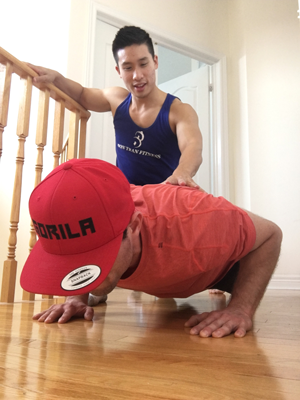 Two Sessions per week
3 months= $1848 (24 Sessions)
6 months = $3900 (52 Sessions)
9 months = $5694 (78 Sessions)
1 year = $7280 (105 Sessions)
Three Sessions per week
3 months= $2772 (36 Sessions)
6 months = $5850 (78 Sessions)
9 months = $8541 (117 Sessions)
1 year = $10,920 (156 Sessions)
**All pricing is subject to HST**
*All packages purchased for any amount of sessions, those sessions need to be completed within a year of purchase date*
Online Coaching
ONLINE COACHING is for the individual who wants a personal trainer but lives too far.
Through our online program, we will be able to set up workout routines at home or at the gym and also provide a meal plan based on your goals, weight and activity level
Here is what the program includes:
For only $20/Month you can have access to:
Daily Accountability and communication with Bon Tran, a Certified Personal Trainer
Nutrition Guideline for Male and Females

Daily workout plans for the gym or at home

Weekly check-in which include; pictures, measurements and setting a new weekly goal
1 hour Zoom Video Call Consultation included
All Body Weight Exercises, you can do the workouts anywhere anytime
Exclusive access to a Mindset and Accountability insider group on Facebook
www.bontranhomeworkout.com Check out the video below to see what it is all about. Use Coupon Code: "GETFIT2020" for 50% Off
​*All amounts are subject to HST
"By failing to prepare, you are preparing to fail"
–Benjamin Franklin